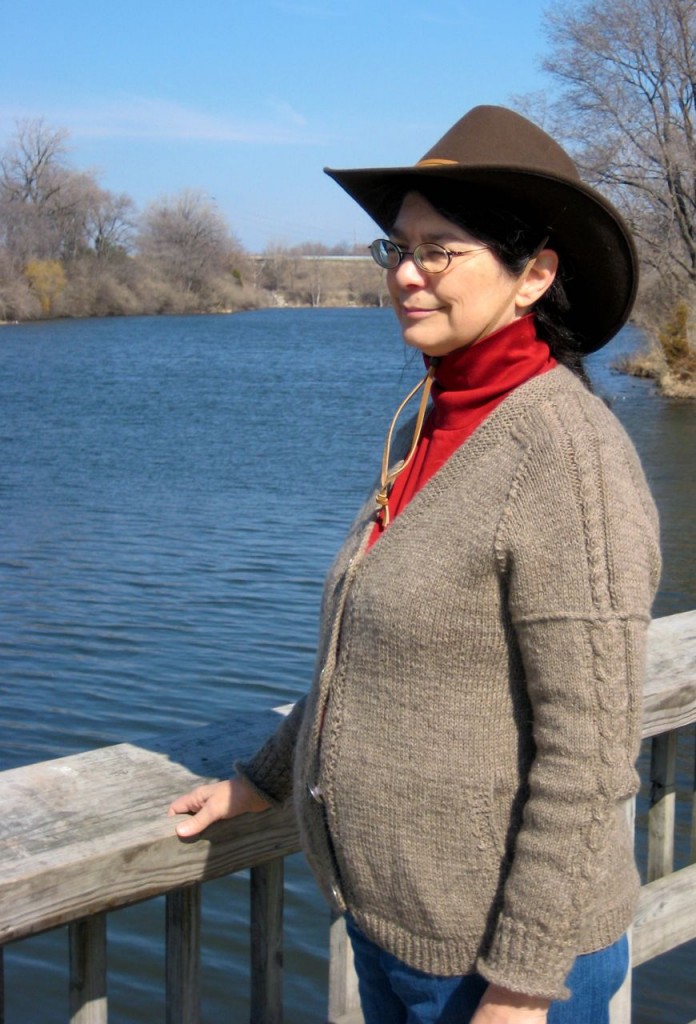 It always seems to take me forever to finish knitting a sweater – especially one for me, since I put it aside to work on gifts or items for sale.  I started this one in January 2010 and finished it at the end of February 2011, but I think this adds up to just three months of knitting.
It is a variation of Medrith Glover's Circumnavigated Cardigan,  using Shepherd's Own – an undyed wool yarn that has flock numbers instead of dye lots.  The buttons don't show in the photo – they are pewter, with sheep.
It is almost spring, so I will wear this every day until wool sweater weather ends, then block it.
As soon as I finished this sweater I got down a box of UFO's from the closet shelf and took out a half finished spring sweater which I hope to complete at least a week or two before summer comes.